….and I'm back! Hello lovelies! Whoa…what a week and what a wedding! I sincerely hope that you did not give up on me last week. Being the only writer of my blog  the week of an At First Blush & Co. wedding requires a lot of my attention and time/. So please be forgiving of my days of absence; it was all done for the sake and love of two people who are now Mr. & Mrs. M!
I once said here that my taste is quite eclectic and that still is true and it is quite true with the décor in our home. I have never been one to stick to one sort of style…although I am partial to comfortable furnishings that are not only beautiful but practical…I do like the look of the grand flats in New York or Paris that still boasts their original  crown molding and decadent chandeliers with floor to ceiling  windows much like the one below. Perhaps in the corner I would add a pair of  Ludwig Mies van der Rohe Barcelona chairs which I have been eyeing for some time now. I like mixing the old with the not so old and the modern to create a look that reflects what I love…no matter my design mood of the day they all have one thing in common…touch of understated luxe! After all…our homes are our castles…and no one else's…we should live with what we love!
Here are a few eclectic rooms that I would not mind exploring…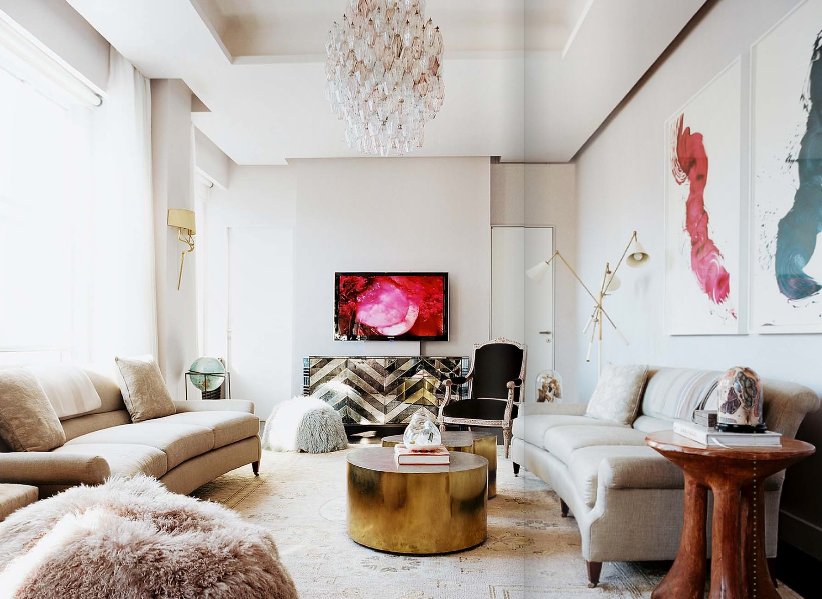 Click on any image  above for source.