If you followed me prior to my rebranding, you be well aware as most of my online friends are of my love of pears. I prefer pears over apples any day.  I am not sure what it is about pears that has me so smitten but I am partial to its crisp grainy flesh. One slice of a pear with a slice of cheese is my favorite snack.Although I am not suppose to have cheese, sometimes the indulgence is worth it.
To me pears are the perfect autumn fruit. Whether in a dessert, a chutney, a pudding or in the beauties below…a cocktail…pears are simply delicious. I think a simple wedding signature cocktail made with pears would be the perfect compliment to the crisp fall air. When was the last time you went to a wedding or an event was offered a cocktail made or flavored with pears? That would be a most delicious surprise!
I found a few simple pear signature wedding cocktails that would be great as a signature wedding drink. It isn't too late to incorporate this into your late autumn wedding. Have a wonderful weekend lovelies! XO p.s. The first cocktail requires a few more steps.
 Vanilla, Pear and Vodka Cocktail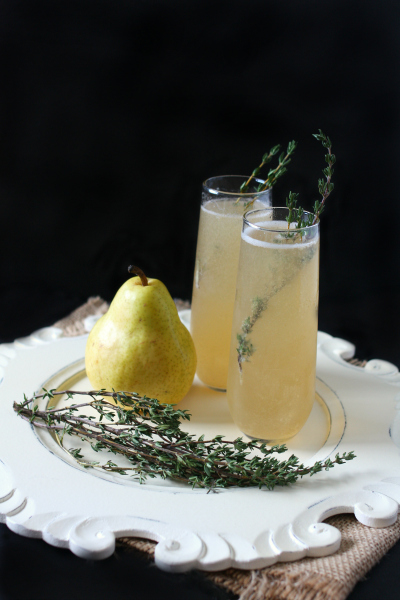 Sparkling Pear & Thyme Cocktail